Get Started
Select Your Charity
Why Donate CLothes
Hassle-free, environmentally friendly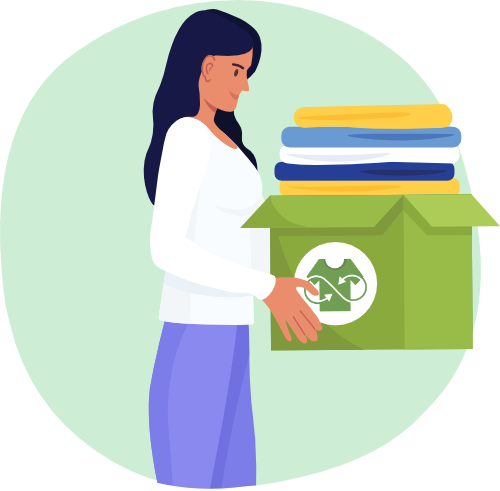 It's hassle-free
We offer a hassle-free way of recycling and getting rid of unwanted clothing. Whether it's your own clothes or old baby clothes, you don't even need to leave the house as we'll collect them for you! If you're in need of a charity clothes collection from home, Collect My Clothes is on hand.
You're supporting others around the world
We usually send your recycled goods to Eastern Europe, providing affordable clothing to those in need. By arranging a clothes collection with us, you're helping in more ways than one.
It's environmentally-friendly
By using Collect My Clothes, you're helping the environment! Instead of going to landfill, your old clothes will be reused or recycled.
You're helping raise money for a good cause
As we operate a charity clothes recycling pickup service, your donated goods will help support one of our six fantastic partner organisations! For every ton of clothes collected, we will donate a minimum of £200 to your chosen charity.
How it works
Unwanted items, ethically recycled
Bag up your unwanted clothing
Put all of your unwanted clothing in a clean bag. We collect a wide range of clothes, shoes, bags and accessories (see the full list below), however all items must be clean and in a re-wearable condition.
Request a collection and select your charity
Once you have requested a collection using our online form and selected the charity you would like to support, a member of our team will be in touch to confirm the address, date and time for pick up. We can collect from homes, places of work and other agreed locations, and you can even leave the clothing outside to be retrieved as long as it's safe and dry.
Your clothes will be ethically recycled
Your goods will be recycled or reused ethically, with most being sent to Eastern Europe to provide people with affordable clothing. Your chosen charity will then receive a minimum of £200 per ton collected!
Items we love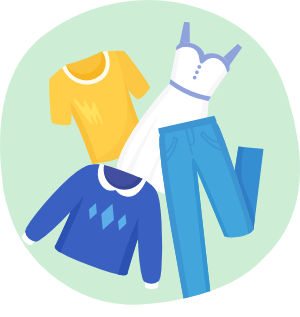 Clothes
Most everyday clothing. Tops, jumpers, coats, trousers, jeans, skirts, dresses etc. Also includes child and baby clothes.
Bags & Accessories
Includes all bags, belts, ties, gloves, hats, scarves and jewellery. We also accept clean or new underwear & lingerie.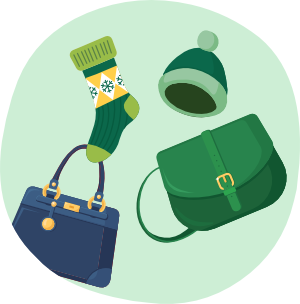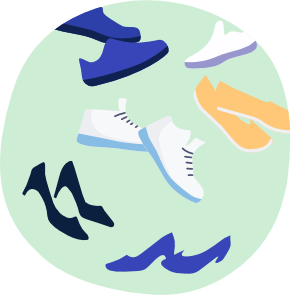 Shoes
As long as they're clean and not too worn, we accept any shoes, boots, heels or trainers.
How We're Doing
Fantastic donations from you,
4.9* rated service from us
Thanks to your generous donations we've raised over
£2.1 million
in total for our partner charities